Bob Barker, whose real name is Robert William Barker, was born on December 12, 1923, and he is an American TV host who has retired.
He is well-known for hosting "The Price Is Right" on CBS from 1972 to 2007.
It was the longest afternoon game show in the history of American TV. He is also known for being the host of "Truth or Consequences" from 1956 to 1975.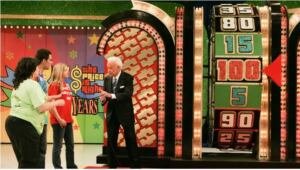 At 15, he met his wife, Dorothy Jo Gideon, at a show by Ella Fitzgerald in town. Both of them were young and lived on an Indian reservation in South Dakota.
In 1945, he married Gideon, his high school sweetheart, while he was on leave from the US Navy Reserve, where he was studying to be a fighter pilot during World War II.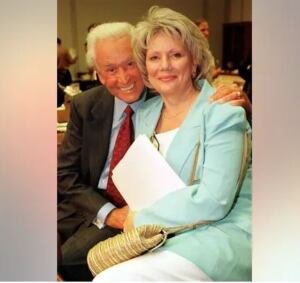 Bob Barker is in "very good health for his age" as he turns 99 on Monday. Barker has been the host of "The Price Is Right" for a long time.
In an exclusive interview with Fox News Digital, Barker's partner of almost 40 years, Nancy Burnet, gave an update on his life and talked about some of their favourite moments together. She did this before Barker's big birthday.
She said, "He's in great shape for his age, and his sense of fun is still going strong. His life has been very lucky." "He's going to be 99 years old, and the only medicine he takes is for his thyroid."
Burnet said that she and the former "Truth or Consequences" host would have a "very simple and quiet" birthday party at his house with "cake and the usual things."
Burnet says that the longtime vegetarian's health got much better after she pushed him to start taking a full vegan meal replacement about 20 years ago. "It wasn't meant to take the place of meals, but to make everything better," she said.
"To take that in addition to his meals, because he wasn't doing well." "He looked tired and a little bit weak. He didn't just look sick. "And, you know, if you're going to be a vegetarian or vegan, you'd better know what you're doing," she said.
Burnet told Fox News Digital that Barker also takes supplements, including collagen, which she said has "kept his skin looking great and kept him strong." "Especially after he got hurt in 2018, when he was going to have to stay in bed for a long time so his L1 could heal," Burnet said.
Barker was taken to the hospital in October and November 2018 because he had very bad back pain. In 2015, the former TV star had a bad fall on the path outside his home in Los Angeles. He had to get stitches in his forehead and hurt his knee.
In 2007, Barker stopped hosting "The Price is Right" after 50 years in television. Since he left the show, he has come back three times, including once to celebrate his 90th birthday in 2013.
Burnet told Fox News Digital that Barker often talks about his time on the show and was always happy with how well it did. She said, "He never got tired of it." "I don't know if I could do the same show every single day. But he was never tired of it." "So maybe that's why it was so successful: because he was always ready and happy to do it."
She said that Barker really liked the show's original announcer, Johnny Olson, and that some of his best episodes were "when something went wrong." "Because he would just go with it, make fun of it, and it would be fun," Burnet said.
Burnet said that travelling with Barker was one of her best things they did together. "Most of the places we went, we got involved with some animal problem or another."
Burnet told Fox News Digital that Barker now likes to spend his days playing board games or cards and watching sports or old films. "He's a history buff," she said about the former U.S. Navy pilot.
She also said, "He's very interested in history." "He does not read as much as he used to. But when he did read, most of what he read was about history, especially American history, wars, and World War II. He really knows a lot about it."
Courtesy: Fox News