Something about abandoned places makes them both scary and exciting at the same time. As nature takes over things that people have made, it's easy to feel small in front of nature's raw power.
The post-apocalyptic beauty of these once-bustling places shows us how important our memories of a place are and how easy it is for them to fall into ruin and be taken over by nature.
Here are the 25 stunning abandoned places: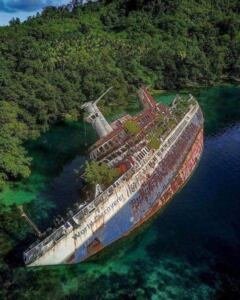 1. Philip K. Allan (@PhilipKAllan) found this picture. In April 2000, a cruise ship called the MS World Discoverer sank after it hit an uncharted reef in Sandfly Passage in the Solomon Islands.